We're so proud of the cardiovascular research community and everything they're doing to collaborate and change the trajectory for cardiovascular diseases.
In 2021, ACvA launched the Excellence in Cardiovascular Research Awards to celebrate the achievements and contributions made by these dedicated and passionate researchers.
Please meet our 2022 Finalists.
2022 Game Changer Award Finalists
These Finalists and their teams are innovating and transforming how we do things in field of cardiovascular disease.
Associate Professor Judith Katzenellenbogen & Dr Lee Nedkoff
A/Prof Judith Katzenellenbogen & Dr Lee Nedkoff's research has transformed the way we approach epidemiology of cardiovascular diseases in Australia through developing advanced methods to enable accurate and timely national reporting of the disease of burden.  Importantly, their work has shone a light  on the impact of cardiovascular disease on women, First Nation's people and some conditions like rheumatic heart disease ,where previously very limited information was available.
The research by A/Prof Katzenellenbogen and Dr Nedkoff has provided important information on trends in cardiovascular diseases, including coronary heart disease, atrial fibrillation, heart failure, stroke and rheumatic heart disease, and is a critical resource to guide health priorities, policies and programs to improve the cardiovascular health of Australians. 
They have continued to develop their data linkage methodology to understand the rate of incidence for cardiovascular disease and to evaluate the effectiveness of prevention and treatment of coronary heart disease. This work has culminated in a recent 4 country study of nearly 2 million people.
Associate Professor Judy Katzenellenbogen and Dr Lee Nedkoff are epidemiologists in Population and Global Health at the University of Western Australia.
Ivan Lau
Ivan Lau's research focuses on improving medical visualisation to aid the diagnosis and patient management of congenital heart disease (CHD). The complex anatomy of the heart makes it challenging to visualise cardiac defects of CHD. Current visualisation techniques for pre-surgical planning are based on 2D monitors and lack realism.
Ms Lau's research aims to improve clinical management of CHD using a combination of emerging technologies including 3D printing (3DP) and mixed reality (MR) . The research demonstrated that 3D printing of personalised heart models was the best modality for facilitating communication with patients. In addition, the use of mixed reality was ranked as the best modality for demonstrating complex CHD lesions and portraying spatial relationship between cardiac structures, to support pre-surgical planning.
Use of 3D printing and mixed reality technologies will change the current practice in managing patients with congenital heart disease, in particular, pre-surgical planning. Incorporating these tools in cardiac practice will not only improve understanding of complex anatomy but also enhance the operator's confidence and skills, thus increasing surgical success.
Ivan Lau is a current final year PhD student from Curtin University. She is also a radiographer.
Professor Doan Ngo – WINNER
Advances in cancer therapies have led to a significant rise in cancer survivorship. However, cancer survivors are eight times more likely to develop cardiovascular conditions than the rest of the population as the use of anti-cancer drugs can be toxic to the heart. It's estimated that over 2 million Australian cancer survivors will develop cardiovascular disease, making it the leading cause of long-term morbidity and mortality among cancer survivors.
Professor Ngo's research focuses on identifying drugs that can protect the cardiovascular system from the cardiotoxic effects of cancer therapies without reducing their anticancer benefits. In addition, Professor Ngo has been a key driver in establishing Australia's first clinical cardio-oncology service that has served over 1500 patients in the last 4 years, leading to measurable improvements in patient outcomes and quality of life.
Her major breakthrough was the discovery that the anti-cancer drug, Bizantrene, has simultaneous anti-cancer and cardioprotective properties. She's validated this discovery in cells and animals and will undertake a clinical trial in collaboration with an Industry partner, RACE oncology. 
Professor Ngo is currently the Co-director of the Newcastle Centre of Excellence in Cardio-oncology, Deputy Chair of the Hunter Medical Research Institute's Heart & Stroke Program, a Professor and Heart Foundation Future Leader Fellow.
2022 Mentor Award Finalists
These individuals have made ongoing and significant contributions to the research profession through outstanding mentoring. Mentorship rarely 'counts' in the tangible and traditional metrics of a career, but it matters and that's what these Finalists and all our nominees recognise.
Professor Patricia Davidson 
Professor Davidson has been supervising and mentoring researchers for over 20 years. She has been the adviser for over 50 doctoral and 15 postdoctoral candidates demonstrating extraordinary leadership, practical help, and guidance. She is passionate about nurturing early-and mid-career researchers, and is deeply committed to diversity, equity, inclusion, and workforce development and interdisciplinary practice focused on mentoring the next generation of scientists.  
The achievements in her own research career inform and inspire many aspirational goals for others, showing what is possible. Her past mentees say it is her accessibility, openness, honesty, respectfulness and empathy as a mentor that sets her apart from others. As a mentor she is driven by how can she help and support others to achieve their own goals. She leads by example and upholds the values of equity and respect in her own research, nursing practice, mentoring and leadership.
One of her mentees said, "Trish is the model for what it is to be a cardiovascular nursing leader, to lead a diverse interdisciplinary team of researchers focused on delivering cardiovascular research with real world impact." Patricia will always make time for her mentees. Despite her own leadership roles, she is only an email or phone call away. "She is always at the end of the phone, is very generous in creating opportunities and has challenged me to work hard, think big, and solve difficult yet important cardiovascular issues". 
Professor Patricia M. Davidson is Vice-Chancellor of the University of Wollongong.  She serves as counsel general of the International Council on Women's Health Issues and was the past Dean of the Johns Hopkins School of Nursing, USA, a past board member of CUGH and secretary general of the Secretariat of the WHO Collaborating Centres for Nursing and Midwifery.
Professor Grant Drummond – JOINT WINNER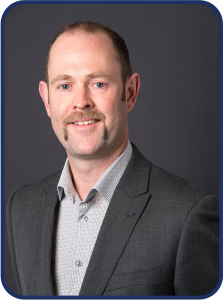 Professor Grant Drummond has engaged extensively in mentoring at the local, national and international level with more than 20 years of mentoring early career students and staff.  As an early supporter of the ACvA mentoring program he has continued to mentor within the program since its launch. Grant's values of fairness and equity are clearly demonstrated in his actions and how he supports his team to work flexibly and achieve their career goals.
He is strongly motivated by legacy goals and his top priority is to contribute to the future of Australian cardiovascular research, not by his own personal contributions and achievements but through the quantity and quality of successful researchers of the next generation. He is generous with his time, especially helping and inspiring those facing challenges to achieve confidence and opportunities to change their lives and professional trajectories for the better.
One mentee says he has been instrumental for her to navigate the transitions throughout her career saying, "He is a trusted mentor because he always provides honest feedback with kindness. He is generous with his experience and kind in his approach." Another mentee says, "Grant never hesitated to offer his support and identified resources to help me through some really tough times. It is because of Grant's unwavering support that my career continued to progress despite significant personal challenges." 
Grant Drummond is Professor and Head of the Department of Physiology, Anatomy and Microbiology (PAM), and Co-director of the Centre for Cardiovascular Biology and Disease Research (CCBDR) at La Trobe University. His work is funded by the National Health and Medical Research Council of Australia and the Heart Foundation of Australia.
Professor Julie Redfern – JOINT WINNER
Professor Julie Redfern has a distinguished record of mentorship over three decades.  She has been an outstanding mentor, supervisor and role model for more than 40 students and early career researchers across various disciplines. She is deeply committed to fostering career success of her mentees.
She has a clear vision of what is required to become an independent researcher and a strong sense of responsibility to support researchers to achieve it. She introduces her mentees to key experts in their fields, nominates them for prizes and recommends them for leadership roles. Many of Julie's team have moved on to hold leading and influential leadership positions within their scientific communities in Australia and internationally.
One of her mentees said, "Julie has patiently invested her time and effort in teaching me skills and knowledge needed beyond her expected responsibilities. She taught me what is needed and how to achieve a well-rounded track record …. Julie empowered me to grow my network so I can run projects and publish with researchers outside of CVD. She helped me gain confidence in myself through tireless support and encouragement and by respecting my thoughts and asking for my advice on other's projects." 
Julie Redfern is Professor of Public Health and NHMRC Investigator Grant L2 fellow. She is also a Physiotherapist, Research Academic Director in the Faculty of Medicine and Health at the University of Sydney and a Professorial Fellow at The George Institute. She is CIA of the NHMRC Synergy Grant (SOLVE-CHD), a Co-Director of the ACvA Implementation and Policy Flagship and Co-chair CSANZ Clinical and Preventative Cardiology Council and member of the CSANZ Scientific Committee.
2022 Translation Award Finalists
From lab bench to real life, the research ideas and observations from these Finalists and their teams are improving the health of individuals and the entire community.
Professors Geoffrey Donnan AO and Stephen Davis AO – WINNERS
Stroke is one of Australia's biggest killers. It kills more women than breast cancer and more men than prostate cancer. To limit the catastrophic effects of stroke, fast and accurate diagnosis is essential to provide appropriate treatment. Ideally, treatment will be provided within the first 'golden hour'. Determining the appropriate treatment requires brain imaging equipment that is often only found in larger hospitals, leading to a fundamentally inequitable access to care for those in rural or remote areas.
Rather than transporting patients to hospital, Professors Geoffrey Donnan and Stephen Davis' program of work has developed a solution to bring the stroke unit from the hospital to the patient, to treat them as early as possible. The development of a world-first mobile stroke unit (MSU) installed with game-changing technologies such as lightweight cutting-edge CT scanners, have enabled diagnosis and treatment within minutes of arrival to the patient.
The pilot MSU, which began in Melbourne, has significantly reduced time to treatment, something which is internationally associated with improved patient outcomes, treating 10 times the number of patients within the 'golden hour' as compared to those patients presenting via a standard ambulance.
Following the success of this program, the team looked at ways to bring this cutting-edge technology to more Australians, regardless of their postcode. To address the problem of rural and Indigenous inequity in accessing modern stroke therapies, they established the Australian Stroke Alliance. This initiative involves the development of ultra-lightweight brain imaging devices which may be deployed in either road or air ambulances, applying the principles of rapid stroke treatment outside metropolitan areas. The mobile platforms are linked by a novel digital cloud-based framework, the first of its type. This should revolutionise communication across the Australian continent. 
Professors Geoffrey Donnan AO and Stephen Davis AO are neurologists and co-leads of the Australian Stroke Alliance and $40M MRFF Frontiers grant. Together, they also co-founded the Australian Stroke Clinical Trial Network.
Professor Geoffrey Donnan AO is currently a Professor of Neurology at the University of Melbourne. He is also the co-chair of the EXTEND group of trials.
Professor Stephen Davis AO is a Professor of Translational Neuroscience at the University of Melbourne and the Director of the Melbourne Brain Centre and the Royal Melbourne Hospital. He also co-chairs the Melbourne Mobile Stroke Unit program.
Professor Diane Fatkin and Team
Professor Fatkin and Team's research is focussed on understanding the molecular and genetic basis of inherited cardiomyopathies, with a specific interest in familial dilated cardiomyopathy and familial atrial fibrillation. Dilated cardiomyopathy resulting in heart failure is a major cause of morbidity and mortality and once heart failure develops, 5-year survival rates are extremely low. 
The team has identified a large family with a highly arrhythmic form of dilated cardiomyopathy. They have a high prevalence of ventricular arrhythmias, implantable cardioverter-defibrillators (ICD), and several instances of sudden cardiac death.
Genetic studies of family members uncovered of a novel mutation in the gene that encodes the cardiac sodium channel Nav1.5 that affects the normal functional of cardiac cells. This discovery led to family members being treated with sodium channel-blocking drugs instead of receiving the conventional heart failure therapies.
This intervention had a dramatic response, that virtually normalised cardiac function. ICDs were removed, heart transplants avoided and the prognosis was reversed from imminent death to long term normal survival!
The efforts of the team demonstrate the importance of translation and the power of precision medicine. Importantly, these achievements were not merely a "one off" that is relevant only to a rare case of DCM but represent a powerful proof-of-principle for precision guided therapy for millions of others suffering from DCM worldwide. 
Professor Diane Fatkin is currently Head of the Sr Bernice Research Program in Inherited Heart Diseases, in the Molecular Cardiology Division of the Victor Chang Cardiac Research Institute. She is also an Honorary Medical Officer in the Cardiology Department, St Vincent's Hospital, and Professor (conjoint) in the Faculty of Medicine, UNSW Sydney.
Associate Professor Nathan Palpant, Professor Bob Graham, Professor Glenn King, Professor Peter Macdonald
These researchers are working to address one of the most challenging problems in cardiovascular medicine – the lack of therapeutics for salvaging tissue following stroke and heart attack. As the world's biggest killers, the development of drugs to treat these disorders is one of the most pressing challenges in modern medicine.
They have shown that the peptide Hi1a, derived from the venom of the K'gari funnel-web spider, prevents damage to the heart and brain during acute ischemic stress through inhibiting the acid-sensing ion channel 1a (ASIC1a). Using animal models they demonstrated that Hi1a reduces brain damage after stroke, improves heart recovery after heart attack, and greatly enhances the performance of donor hearts procured for transplantation.
The development of the ASIC1a inhibitor represents a potential game-changing drug to prevent the damage caused by stroke and myocardial infarction, reducing patient mortality and morbidity. Research shows that Hi1a outperforms benchmark cardioprotective drugs and has the potential to transform clinical practice all the way from first responders to emergency medicine.
The team has also founded the Australian biotechnology company Infensa Bioscience and raised $23M in seed funding to progress this discovery into the clinic. Infensa Bioscience are entering Phase 2 clinical trials for severe heart attack patients, as well as taking a second generation of the cyclic-peptide drugs for treatment of ischemic stroke. This research is in an outstanding position to advance new therapeutics for ischemic heart disease and stroke.
Associate Professor Nathan Palpant has received the International Society for Heart Research Young Investigator Award. . Professor Bob Graham was inaugural Executive Director of the Victor Chang Cardiac Research Institute. Professor Glenn King received lifetime achievement awards from the Australian & NZ Society for Magnetic Resonance and the Australian Society for Biophysics and Professor Peter Macdonald is Medical Director of the Heart Transplant Program at St Vincent's Hospital.
Professor Robyn Clark and team
Despite overwhelming evidence of the benefits of cardiac rehabilitation and secondary prevention, statistics from Australia and around the world show that cardiac rehabilitation programs are underutilised and inconsistently assessed with low participation of eligible patients at between 20-50%. Unfortunately, this trend is exacerbated for those living in regional, rural and remote areas and estimated participation rate to be between 10-30%.
This research team is addressing the lack of uptake of cardiac rehabilitation, by identifying the barriers and providing scalable and implementable solutions. Through the establishment of the Country Heart Attack Prevention (CHAP) model they have delivered improved access, attendance, and completion of cardiac rehabilitation for those living in rural and remote Australia.
The foundations of the CHAP model are:
Engaging clinicians to recommend cardiac rehabilitation
Delivering an automatic referral system
Providing accredited co-designed programs with different modes of delivery
Supporting long term heart health through an integrative care model.
The team is now building Australia's largest, internationally recognized cardiac rehabilitation dataset with live linkage for continuing quality and outcomes research on the effectiveness of cardiac rehabilitation in rural and remote Australia. The CHAP model has the potential to be adapted to other chronic diseases and tailored to culturally and linguistically diverse populations.
Professor Robyn Clark is a is registered nurse and full-time researcher. She is a former midwife and Critical Care Nurse. She is currently a Professor of Nursing and the Director of Nursing and Midwifery Research for Southern Adelaide Local Health Network.