2021 Game Changer Award Finalists
These Finalists and their teams are innovating and transforming how we do things in field of cardiovascular disease.
Monique Kilkenny
After stroke patients have transitioned home from the hospital, ongoing care is usually with their general practitioner (GP). The current data regarding this management of stroke survivors in the community is limited by the disconnect between hospital care, primary care and the Australian health system's cross-jurisdictional nature.
Associate Professor Kilkenny's National Stroke Data Linkage Program addresses this gap by linking hospital and primary care data. Her project aims to generate evidence to further understand patient care and long-term outcomes at the general practice level for patients with stroke and cardiovascular disease. The greater implications of this research will improve patient care and inform policy outcomes and models of care in Australia.
Her research uses data from the Australian Stroke Clinical Registry and the Population Level Analysis and Reporting (POLAR) data to further understand the prevention and long-term management of stroke. The POLAR dataset allows for detailed analysis of what post-stroke management is happening in the primary care setting. It includes biometrics, comorbidities, pathology and imaging reports, referral pathways and medication prescriptions.
This linkage also allows insight into the treatment of risk factors for patients with stroke and patterns of care in general practice. Recurrent vascular events after stroke are largely preventable with evidence-based management. This data will identify gaps in the management of stroke in general practice and give a more detailed understanding of how many strokes may be preventable with more comprehensive management.
Associate Professor Monique Kilkenny is currently the Head of the National Stroke Data Linkage Program at the Stroke and Ageing Research Department at the Medicine School of Clinical Sciences, Monash health, Monash University.
Sarah Scheuer – WINNER
Heart attacks and strokes are time critical. 17,000 people die each year in Australia from them. The longer a patient waits to get treatment, the greater the injury to the heart or brain. There are currently no drugs which can protect the heart or brain during this time.
Dr Sarah Scheuer and a team of world class researchers:team Dr Meredith Redd, Natalie Saez, Professor Nathan Palpant, Professor Peter McDonald and Professor Glenn King have found that a drug candidate from the venom of a Fraser Island funnel web spider can prevent tissue damage caused by heart attack or stroke and can extend the life of donor hearts used for transplants. This peptide drug candidate is known as Hi1a. This has far-reaching implications for the lives of rural and regional patients, those waiting for transplants and for outcomes after a heart attack or stroke.
Hi1a directly targets the tissue damage caused by heart attack and stroke. It's designed to decrease the mortality which is associated with these diseases and improve the functional outcomes and quality of life for survivors. The flow on would be a significant reduction of these diseases with positive implications for  healthcare systems around the world. The integrity of donor heart tissue can also be preserved using Hi1a. Donor hearts can then be transported over greater distances increasing the pool of available donors and recipients.
This exciting new finding has a clear route to clinical translation and could also signal a paradigm shift in the management of acute ischaemia, the underlying cause of most cases of cardiovascular disease- still the largest cause of death and disability in Australia.
Dr Sarah Scheuer is currently a Cardiothoracic Surgical Trainee at Royal Melbourne Hospital.
David Winlaw and team
Congenital heart disease (CHD) affects almost 1 in 100 babies born. At least a third of patients born with CHD will require one or more major open-heart operations. For some, repeat surgeries are a necessary part of managing the condition. Each operation comes with a risk of mortality, morbidity, costs to the family and health system as well as psychological impacts.
Professor David Winlaw's project Personalised Pulmonary Valved Conduits: Reducing Reoperations in Congenital Heart Disease aims to improve the lives of children who need open heart surgery to replace connections made between the right ventricle and lung arteries by creating patient-specific polymeric heart valves that accommodate patient growth through innovative spatial and anatomic valve designs.
A multidisciplinary team worked on this project including Professor Winlaw, Professor Fariba Dehghani, Professor David Fletcher, Dr Sina Naficy, Aeryne Lee, Dr Sahar Biglari, Dr Syamak Farajikhah, Dr Farshad Oveissi, Matthew Crago, Abigail Andrews
It's estimated that in Australia, around 100 -200 right ventricle to pulmonary artery (RV-PA) conduits are surgically implanted or replaced every year. The recurrent surgery is because the grafts often fail due to  poor biocompatibility and they don't grow in proportion to the child.
This bench to practice research crosses the genetic lab, bioengineering and clinical care aiming to produce a biocompatible valve that can be replaced by host tissue, grow with the child and be made on a 3D printer allowing for a personalised design. Success with this graft in a clinical setting would drastically reduce the number of major operations for patients and also mean a more widespread use of bioengineered valves and grafts in the left heart for children and adults.
Professor David Winlaw is currently a Professor of Surgery at the Cincinnati Children's Hospital Heart Institute.
2021 Translation Award Finalists
From lab bench to real life, the research ideas and observations from these Finalists and their teams are improving the health of individuals and the entire community.
Diane Fatkin and team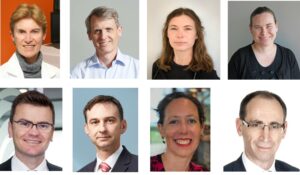 Dilated cardiomyopathy (DCM) is a heart muscle disorder affecting 1 in 250 people. The research of Professor Diane Fatkin and her team explored the genetic causes of DCM by studying multiple members of the same family.
The team including Professor Jamie Vandenberg, Dr Stacey Peters, Dr Renee Johnson, Dr Mark Perrin, Associate Professor Paul James, Dr Dominica Zentner and Professor Jon Kalman found a genetic variant in SCN5A, a cardiac sodium channel gene.
Instead of using routine heart failure medicine, they switched to sodium channel-blocking drugs which virtually normalised the heart function. This has the unprecedented result of reversing the patient's prognosis from a high chance of death in the short term to a relatively normal life span. This variant has been identified in 13 more families around the world, with two of these in Australia. Early detection  has allowed preventative sodium channel-blocking drug therapy in young variant carriers, avoiding a lifetime of heart disease. The benefits to these families will continue for generations to come.
Professor Fatkin is passionate about the clinical relevance of research. She says, ""Our ultimate goal is to improve human health and this means that dialogue is needed between clinicians and scientists to identify issues that are important for patients and warrant investigation."
She also emphasises that research is a collaboration. This project has benefited from the combined perspectives and efforts of a multidisciplinary team whose expertise spans clinical cardiology, molecular genetics, electrophysiology and genetics counselling.
This work shows the translation of a basic science discovery into precision medicine. It highlights the value of going beyond identification of disease-associated genetic variants to find out how these variants affect heart function. These insights allowed for the delivery of targeted drug therapy to an individual family, an example of successful precision medicine in action.
Professor Diane Fatkin is currently the Head of the Sister Bernice Research Program in Inherited Heart Disease, Molecular Cardiology Division at the Victor Chang Cardiac Research Institute.
Louise See Hoe
The most effective therapy for end-stage heart failure is heart transplant. However, there is a significant shortage of donor hearts, both locally and internationally. In Australia, many available donor hearts are never transplanted and patients die on waitlists or live with a reduced quality of life.
Dr Louise See Hoe's research aims to preserve donor hearts for longer by increasing the quality and quantity that are available for heart transplant. Her project is investigating the use of innovative technology to improve donor heart preservation. To date, it's shown that a donor heart can be preserved up to three times the current allowable time without compromising its condition.
After 4.5 years, Dr See Hoe's meticulous research, proactive collaboration with the med-tech industry and patient centric approach have accelerated its translation into a world-first clinical trial assessing extended donor heart preservation using novel technology in transplantation. Its success will give end-stage heart failure patients another chance for life.
Since the trial began in March 2021, 7 patients have now received a heart preserved using this novel technology.
Dr See Hoe says that for her and her team, these awards provide important recognition for the contributions that basic science and researchers across all career stages make towards research translation.
Dr See Hoe is currently the leading scientist of the Heart Transplant Research Critical Care Research Group with the Prince Charles Hospital and the University of Queensland.
Clive May – WINNER
Professor Clive May's research program over the last 20 years has focused on understanding the pathophysiology of cardiovascular disease, with a focus on sepsis, heart failure and cardiopulmonary bypass. His research goal is to develop targeted therapies and new devices that can be rapidly translated to improve patient health outcomes.
Professor May has transformed this research field using pioneering surgical techniques and devices that allow continuous evaluation of the pathophysiology of life-threatening cardiovascular diseases. He has forged numerous clinical alliances to create a world-renowned and clinically relevant large animal surgical and preclinical critical care unit at the Florey Institute.
His previous research has revolutionised the management of septic shock in humans and has saved and continues to save thousands of lives since its FDA and EMA approval. Professor May has also played a central role in the development of a novel intravascular brain-machine-interface, the Stentrode, which has already improved the quality of life in 4 motor neurone disease patients in Melbourne.
Most recently, his research using intravenous megadoses of Vitamin C has already saved the life of one critically-ill septic patient with COVID-19 in Melbourne.
These complex studies require an experienced and dedicated team of researchers who are determined to undertake long-term experimental studies. Professor May is clear that research is a collaboration and wants to recognise the essential role these dedicated scientists have played in his research achievements.
His peers quote his contribution to translational medicine in the field of sepsis as extraordinary and say there is no one in Australia, in this field, with his record of achievement and very few people in the world.
Professor Clive May is currently a Senior Principal Research Fellow at the Florey Institute of Neuroscience and Mental Health.
2021 Mentor Award Finalists
These individuals have made ongoing and significant contributions to the research profession through outstanding mentoring. Mentorship rarely 'counts' in the tangible and traditional metrics of a career, but it matters and that's what these Finalists and all our nominees recognise.
Maree Hackett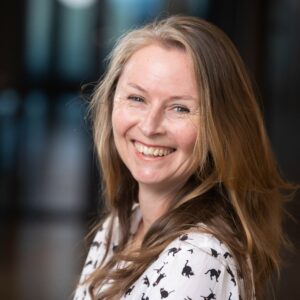 Over the last 15 years, Professor Maree Hackett has focused her research the intersection between depression and chronic diseases with a focus on stroke. She is an outstanding researcher and a dedicated mentor who believes she learns as much from her mentees as they do from her.
She has mentored a generation of early career colleagues and students over the 15 years she has been at the George Institute. She's done this formally through the Franklin Women Mentoring Program, a structured program which provides training to retain high-potential women in the health and medical research sector, as well as unofficially, across various settings.
She is passionate about facilitating the progression of women in academia and addressing the lack of support she frequently sees for women. Rather than just watch as female colleagues were frustrated, struggled and sometimes left the system, Professor Hackett organised a group of women known as the 'otter raft'. When otters sleep, they band together and hold onto each other, so no one floats away.
Past mentees talk about how the practical advice and encouragement she offered made them apply for awards and opportunities. They also say they were inspired by her support and are trying to mentor others now, in a similar way.
She currently supervises PhD, MPhil and Honours students but has an additional role as the Postgraduate Research Co-ordinator with the UNSW Faculty of Medicine. Through this role she provides mentorship to around 60 higher degree students at the George Institute for Global Health. Her support extends beyond the students to potential supervisors.
She is a loyal advocate for her students and for mentoring as a valuable part of an institution's responsibility and legacy.
Her initiatives are practical but always aim to build a sense of community and collaboration.
In her own words, "We are stronger together!"
Professor Hackett is currently the Program Head of Mental Health at the George Institute for Global Health.
Geoffrey Head – WINNER
Professor Geoffrey Head is a role model with over 40 years of research experience. Through his work and active mentorship, he has made enormous contributions to major advances in blood pressure research and management for patients.
Both peers and mentees talk of him as a man of integrity, honesty and generosity. His strength, as a researcher and mentor, is to give his students his very best ideas, allowing them to make real discoveries. He provides rigorous training in the methods used to test these ideas and he teaches the importance of honest evaluation of the results. The results may not fit the ideas but there is always scientific truth to be learnt from them.
He's always been a strong supporter of mentoring younger colleagues, not only through direct supervision but also with collaborators from other Australian and overseas laboratories. Over the course of his career, he has mentored more than 100 students and early/mid-career researchers.
He takes part in formal mentoring programs with the Baker Heart and Diabetes Institute, High Blood Pressure Research Council of Australia and International Society of Hypertension as well as co-supervising several post-doctoral students every year.
His mentees, who often work with him for years, laud his generosity, extraordinary leadership, practical help and guidance. They describe him as an amazing source of inspiration and a model of scientific excellence. They also note his continuous support for gender equality.
His mentees have won medals, published papers, sat on executive committees, are leaders in their fields and are now mentors themselves.
Professor Head is currently the Head of the Neuropharmacology Laboratory at the Baker Heart and Diabetes Institute.
John Horowitz
Professor John Horowitz has had a distinguished career over three decades as a clinician scientist with significant breakthroughs in drug discovery, pharmacology, cardiovascular therapeutics and cardiovascular pathophysiology. Equally significant, is his continuous championing of the development and training of physician scientists and researchers within cardiology.
He is seen as more than a mentor. He's a colleague, a supporter, advisor, advocate and friend for his mentees who say that his holistic support extended well beyond their initial training and into their careers. His role as a mentor was informed by the advice and support he experienced in his early career, from his own mentors.
He's supervised at least 30 PhD candidates. His mentees have transitioned into leadership positions and are completing the cycle by starting to mentor the next generation.
He's also mentored and supervised over 30 cardiology trainees who are now cardiologists and clinician leaders.
As part of his legacy, his trainees now include many of the best-known and accomplished names in Australian cardiology. His intellectual inputs, wisdom and advice have had a substantial impact on the various successes of their careers as clinicians, researchers, leaders and mentors of future generations.
He is known for the guidance, encouragement and patience he offers as well as his practical and common-sense approach to all things clinical and scientific. His style is collegial and supportive but he challenges his mentees to think for themselves and out-of-the-box.
His past mentees say, "He has trained and mentored us as we now hope to emulate as we train and mentor the next generation."
Professor Horowitz is currently an Emeritus Professor and Lead Research for the Cardiovascular Pathophysiology and Therapeutics Research Group and Adelaide University.
Anastasia Mihailidou
Dr Anastasia Mihailidou is a clinical scientist who has an international reputation for her work in hypertension. Over the course of her career, she has mentored and sponsored over 30 students, several postdoctoral fellows and many colleagues.
Her mentees have gone on to become interventional cardiologists, independent researchers and heads of Department. They speak of her generosity with advice, guidance, and support regarding research methods, publications, research promotion, advocacy and applying for funding.
Her detailed and honest feedback has also helped mentees secure grants, fellowships, and positions. She has connected mentees with the right people to continue their research and sponsored them to join working groups and committees. These connections have furthered careers and led to international research collaborations.
They describe her integrity and resilience as an inspiration and say she was a kind, compassionate and enthusiastic mentor who motivated them to continue in research.
She also mentors through formal programs of societies including the High Blood Pressure Research Council of Australia and the International Society of Hypertension (ISH). As a long-time member of the ISH Women in Hypertension Research Committee, she has also co-organised career development workshops and advocated for greater exposure for women in hypertension within the ISH and cardiovascular research.
A past mentee said of Dr Mihailidou, "Anastasia is the type of mentor and colleague we all want. She is patient, collaborative and open minded. She listens to her mentees and provides guidance, critique and encouragement when her students feel challenged by the research. She also shares in the excitement of their achievements."
Dr Mihailidou is currently a Senior Hospital Scientist at the Royal North Shore Hospital, Head of the Cardiovascular & Hormonal Research Laboratory at the Kolling Institute and Honorary Senior Lecturer at the Faculty of Health Sciences, Macquarie University.