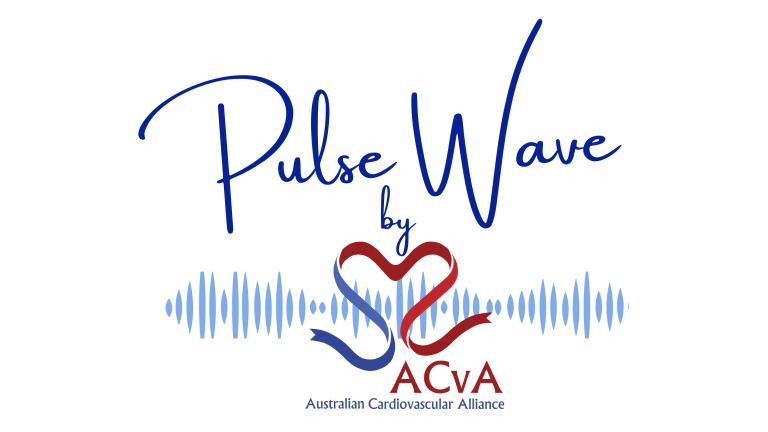 We're passionate about the power of research and want to highlight the diversity of cardiovascular research being undertaken around Australia by clinicians, clinician scientists, nurses, allied health professionals and researchers.
Our new Pulse Wave by ACvA podcast brings the cardiovascular research community together onto one platform. It gives a voice to those affected by heart disease, as well as those striving to solve it. Listeners can also learn more about how they can engage with our varied initiatives.
Pulse Wave by ACvA is everything you love about your favourite science podcasts but specific to the Australian cardiovascular landscape. Join your hosts Dr Kate Hayward, Dr Jatin Patel and Dr Celine Santiago. These members of our Emerging Leaders' Committee are self-confessed podcast lovers and want to get Australian cardiovascular research out there, to the local sector and beyond.
Pulse Wave by ACvA is an initiative of our Emerging Leaders Committee . You can find episodes below and on Spotify, Apple Podcasts, Google Podcast and your favourite podcast platforms.